THE AWARD THIS TIME FOR
PLOD OF THE WEEK FOR 25th MAY 2010

Goes to the Inspector Pete Meteau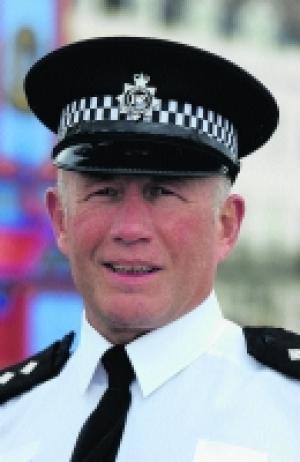 Inspector Meteau is an incompetent dishonest shyster who has had a large number of complaints leveled against him that have all been covered up by the supposed professional standards department (double standards) in the same way they treat all complaints against Dorset Police Officers. No wonder Meteau cant resolve the complaint or locate the officer responsible for the appauling treatment of the victim detailed below.
Football fan kicks off over England shirt row - 10:00am Tuesday 25th May 2010 - By Arron Hendy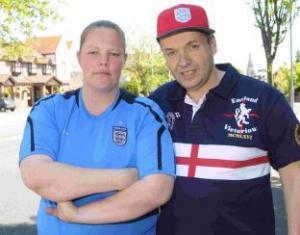 A CHARITY shop volunteer has complained to police that an officer stopped her in the street and told her not to wear her England Football shirt.
Tracey Rose, 30, said the incident kicked off when she left her Dorchester Road flat to walk to Weymouth town centre and a uniformed officer pulled up in his police car to tackle her. "It's political correctness gone mad," she said. She added: "I left home at 9.10am and was walking down Dorchester Road.
"When I passed Carlton Road North the police car pulled up and the officer said 'Can I have a word with you?' "He said I had to take my England top off. I kept asking 'why' and he wouldn't tell me. "He said 'You've just got to take it off.'" Miss Rose was on her way to the Life Children and Baby Shop in Great George Street where she helps as a volunteer. Miss Rose said the officer told her to go and change her top but she said she would be late for her volunteer work. She said the policeman asked her to cover the England badge up when she got to work and she was sent off on her way. Miss Rose was left frightened at being stopped and walked through the Park District to avoid being seen by more police. She said: "He was bang out of order and it was quite embarrassing. "People were looking across the road at us." Last week a national newspaper reported how the Metropolitan Police had advised pubs that barring people wearing England shirts could help avert trouble during matches.
Miss Rose's partner Jonathan Slight said England fans should continue to wear their shirts with pride. Mr Slight, 46, said: "I just think it's so ridiculous. "Where's it going to end? "I said to the police I fully intend to watch the England games with my face painted now." Mr Slight lodged a complaint to Dorset Police on Miss Rose's behalf and she was later contacted byInspector Pete Meteau, who is in charge of policing in the town. Joyce Fannon, manager at the Life shop, said she was 'flabbergasted' when Miss Rose got to the shop and told her what had happened.
She said: "Tracey is a valued and hard working volunteer and I was concerned for her. "I thought 'what an awful thing to have happened.'" Inspector Pete Meteau, section commander for Weymouth and Portland, was surprised at the complaint. He said officers have not been advised to tell the public they should not be wearing England shirts. "We don't tell people what to wear and what not to wear," he said.
He said Miss Rose described the officer as tall and white but tanned with short brown hair. But Insp Meteau has been unable to trace an officer who was in Dorchester Road at that time yesterday. He said he would be checking CCTV footage to look for police cars heading towards the seafront yesterday morning. A spokesman for the Football Association, the governing body of association football in England, said: "It is up to local police forces if they want to give out advice on the wearing of football shirts."