AWARDED TO - PC Allan Christopher Smith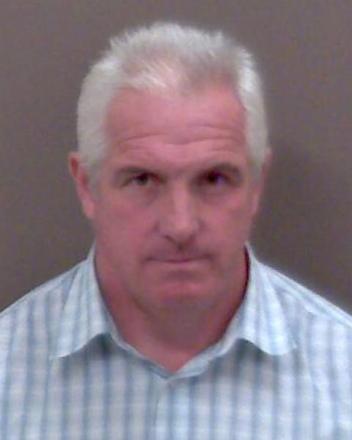 A DORSET Police officer sent frightening and threatening messages to a woman he harassed and disclosed protected police information.
Allan Christopher Smith was due at Dorchester Crown Court to stand trial charged with causing fear of violence, namely making telephone calls or sending messages of a threatening nature, making a threat to kill, disclosing information relating to data protection and obtaining information relating to data protection.
But following legal discussions yesterday morning, Smith was re-arraigned on three counts.
Smith, aged 54, previously of Cranesmoor Close, Bovington and now of Sandy Balls Holiday Centre, Fordingbridge, Hampshire, admitted multiple incidents of putting a person in fear of violence by harassment, disclosing information without lawful authority and obtaining information without lawful authority.
Smith, suspended from Dorset Police, admitted to harassing the victim between January 2013 and September 2014.
During this time, Smith sent frightening and threatening messages to the complainant.
One message saw Smith threaten to kill the complainant's ex-partner.
Smith was arrested in August last year with a condition of bail that he would not contact the victim.
Despite this, Smith continued to do so. He was arrested in September on suspicion of breaching his bail conditions.
When his phone data was examined, it revealed he had also released protected police information.
Two pictures were found of a cannabis factory where he had been carrying out a warrant. These were sent to the victim with a message stating he was undercover.
In March 2014, Smith used the Dorset Police system known as CJS to find details about a person.
This gave him access to all her personal details, including every contact with the police she had experienced, any criminal conviction and any police intelligence.
It was found there was no policing purpose for this check. Obtaining the information for personal use is strictly prohibited.
Smith was jailed on Friday 10 July 2015
Judge Jonathan Fuller QC said messages sent by Smith were threatening and at times 'grossly offensive'.
In regards to this charge, Judge Fuller QC said that the only thing that worked in Smith's favour was that there was no actual violence.

He said: "She suffered months of harassment by a man in uniform she regarded as an authority figure."